Dishwasher Repair Daylesford & Hepburn Springs
We repair, service and fix all  dishwasher brands from A to Z!
When you need reliable dishwasher servicing Daylesford or Hepburn Springs, give us a call and tell us what the problem is. From brands such as Asko, Fisher & Paykel, Samsung, Miele, Haier, Bosch, Panasonic, Electrolux, we have the years of knowledge and experience in repairing all dishwasher brands. Below are some of the common dishwasher issues.
Our commitment to service has won us many repeat customers across the region.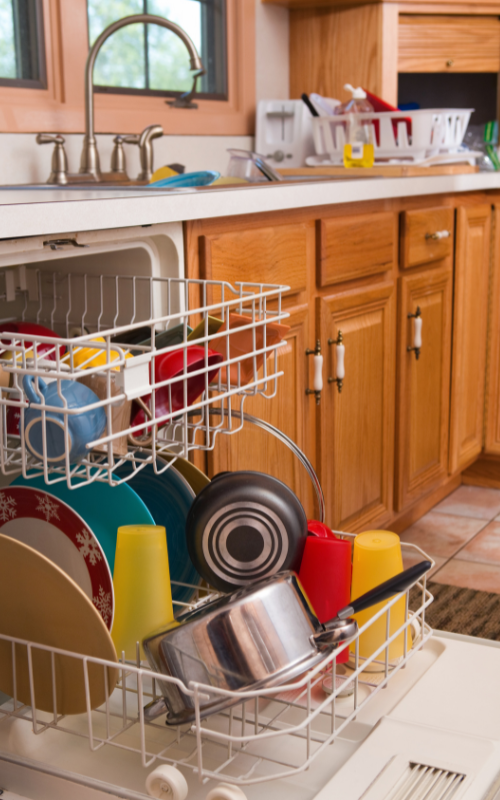 Having a reliable dishwasher is a basic necessity of every household. However, just like other frequently used kitchen appliances such as electric ovens, cooktops etc, your dishwasher can start to display a number of performance problems. This is where our services for dishwasher repairs in Ballarat, Buninyong and Creswick come to your assistance.
As mentioned, we repair all brands and our technicians maintain the manufacturer's high quality of engineering standards. As a general rule, it's more economical to repair your dishwasher rather than replacing the machine. Our service man will advise on what is best for you.
Tell Us What The Issue Seems To Be
Before we book your dishwasher servicing job, we'll ask you for details of what's the main issue with your dishwasher's lack of performance. Here are the main issues why your dishwasher may have stopped working.  What's the brand name. What model it is? Where's the job located?  And when would you like your job booked in for?
Our Ballarat, Buninyong and Creswick customers love us for the 12 month warranty we offer on our parts and labour, as well as the free quotes we offer. For your local licensed service, there's simply no better option!
We Fix Electric Ovens, Cooktops and Install Rangehoods
If your oven has broken down, we offer electric oven repairs in Ballarat, Buninyong and Creswick. From cooktop repairs to stove repairs, plus range hood installation.
Why Choose Us For Your Dishwasher Repairs?
From booking your service to returning your dishwasher to optimum performance again, we ensure our friendly, knowledgeable and efficient dishwasher technician service.
Repair Oven makes over 2,000 service calls per year to our customers across the greater Ballarat area with our qualified staff.