Range Hood Installation Ballarat, Daylesford & Buninyong
We Install All Types Of Rangehoods
canopy rangehood installation
A quality kitchen extractor fan is the quickest way to effectively remove cooking smells, smoke and heat. By choosing a brand name product and professionals for your new range hood installation Ballarat and Buninyong, you'll keep your kitchen smoke free and clean. 
At Repair Oven, we'll install your kitchen range hood and ducting, checking to make sure all systems work correctly. Ben and Tyler will show you how your canopy range hood works. With over 20 years of experience in range hood installations across the Ballarat, Buninyong, Daylesford, Hepburn and Creswick areas. We've tackled every type of rangehood installation possible.
Our team of licensed electricians bring the highest levels of professionalism and expertise to each job. We'll remove the packaging, leaving your kitchen nice and tidy.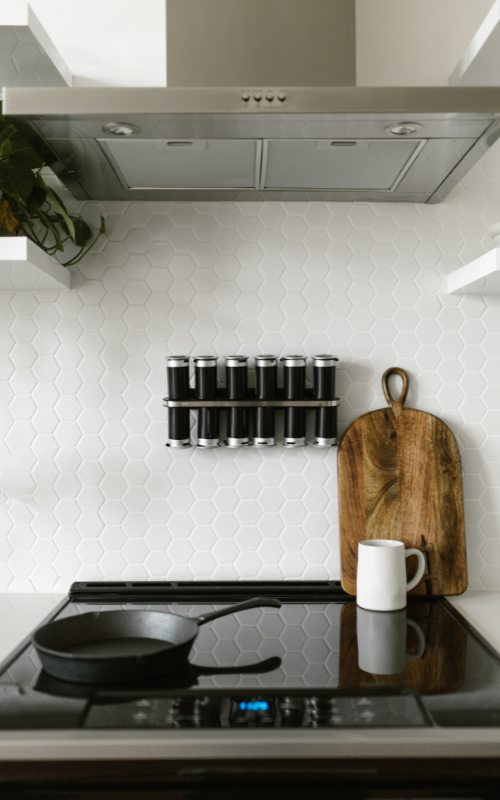 Types Of Rangehoods We've Installed
Key Facts You Need To Know About Kitchen Hoods
While it's correct to say all types of exhaust fans / hoods clear the air of smoke, grease and cooking smells, ventilation style options vary between brand names and range hoods styles.
What's the best rangehood installation for your kitchen and what about the different ventilation options for your home.
Do all range hoods need to be vented outside?
Not at all. Some range hoods are designed to recirculate the air indoors. The layout of your kitchen may make outside ventilation impossible in which case you'll need a recirculating range hood.
Under bench, under cabinet hoods and over the range microwaves all have the ability to recirculate air inside the kitchen when outside ducted venting isn't an option.
What are different types of range hood ventilation options?
Regardless of type you choose, there are so many options on the market, you can most likely find the best kitchen exhaust design with the ventilation to best suit your kitchen.
Choose between ducted which offers external venting outside your home, ductless offers air recirculation inside or a convertible model that can do either.
Ducted rangehood installation – This type of range hood pushes air out of your kitchen through ductwork  to the outside of your home. Duct or canopy rangehood installations are the most effective for clean air.  If  your home does not have the proper ductwork  for a vented hood, give us a call for advice, we're always happy to assist our customers.
Ductless range hood installation– as the name suggests external venting is not needed. These hood types function by recirculating the air and the filter must be cleaned at least twice a year for opt imal performance.
Convertible range hoods – Depending on your kitchen layout and existing external ductwork, these convertible range hood installations offer the best of both worlds. They can be configured to either recirculate air indoors or circulate air outdoors.
Service Areas. Don't See Yours? Ask Us